TAKASHI SHIINA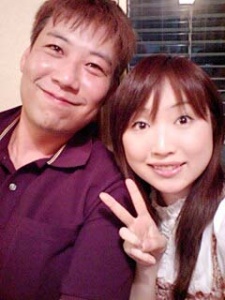 shiina and a seiyuu (ootake miyu, i guess)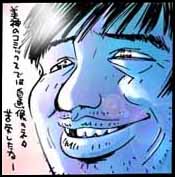 self-portrait?

this section is dedicated to shiina-senseis, the creator of my beauty ghost sweeper, where i'll add many data

SOME INFO
BIRTH DATE: June 24 1965, born at Osaka
WEB: http://www.ne.jp/asahi/cna100/store/
BLOG: http://cnanews.asablo.jp/blog/
TWITTER: https://twitter.com/Takashi_Shiina

STORIES MADE:

shiina department store (1991) - it seems that, one of the short stories of this manga, was the base to the creation of mikami's manga
ghost sweeper mikami (1991)
mister japan (2000)
ichiban-yu no kanata (2002)
gs holmes gokuraku taisakusen (2004) - alternate vision of sherlock holmes, starring by a secondary character
zettai karen children (2005)
myanimelist.net says that takashi shiina is a pseudonym for an artist who writes mostly for "shounen sunday" of shogakukan manga. Starting in 1989 with an anthology of short stories known as "shiina departmen store". from one of those shorts, he'd made his most known piece (mikami), who was made an anime in 1993, receiving that same year a prize by shogakukan shounen by toei animation.
anyways, i'm greatly pleased with this mangaka for his contribution to the anime world. Kudos to you, for giving me those memories about this beautiful redhead and her outrageous adventures.